Reviewed By Graham Halsey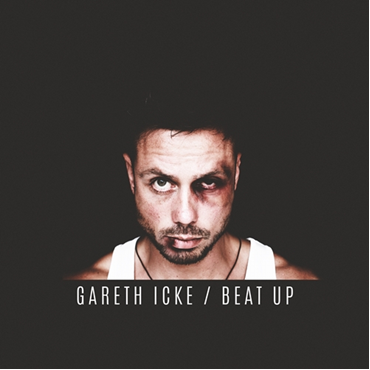 Gareth Icke is back with his third single from the enduring second album 'A Brand New Battle'. In preparation to review the new single I had a thorough listen to said album and it was an intriguing listen.
The son of public speaker David Icke you can hear his fathers influence in his lyrics about freeing yourself from corporate and negative bondage.
'Beat Up' is a message song.
Some of you will be put off by that and you shouldn't be. In terms of pure pop rock 'Beat Up' is a melodic masterpiece. The song puts it's hooks into you from the outset and the upbeat feel with jangly and never overly heavy guitar tones means that although this song is certainly falls within the rock genre, it retains a more wide spread appeal and would not sound out of place on drive time BBC Radio 1.
Given the Ickes relationship with the BBC its heart warming to note that Gareth has already been on the Radio 1 Play list before with his debut solo single only to be removed when Michael Jackson passed away.
I think if 'Beat Up' were to gain national radio play this single would easily sail into the Top 10. Sadly however the music industry is a fickle place and Id struggle to see Gareth's current single getting the attention nationally it deserves. Back when I first began to write music reviews you'd have got a good chance of getting an Independent release into the charts, several indie labels did just that but in these times of X Factor white wash it's not so easy anymore.
Taken purely on merit 'Beat Up' is a fabulous single that deserves to be a hit. Gareth knows how to craft great melodic rock and I for one will be keeping my ears and eyes open for any new releases from this man.
Another thing that appealed to my 'old guy from the 80s' sensibilities is that Gareth has elected to include a B Side with this single.
'Beat Up Live At Wembley' Arena is a punchy performance of the A Side and im sure the man's proud to have performed it at Wembley Arena. The single is out on the 16th of December (Monday) and is an iTunes only release (shame I do like vinyl singles myself).
I urge you to put out of your mind any preconceived ideas you might have about Gareth Icke and his music and give the single a whirl because I guarantee that once you have you'll be heading back to his iTunes store for a listen to the rest of his already impressive solo output.